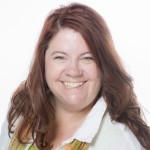 "if you really want to make a friend, go to someone's house and eat with him…the people who give you their food give you their heart" Cesar Chavez
rhonda adkins photography produces images that artistically connect people to food and their lifestyles. rhonda believes that simple and natural beauty showcases food at its very best. rhonda puts her heart in soul into every photo, feeding people through her imagery.
rhonda has been passionate about food all her life, have a conversation with her about her travels and it'll end up being about the food.  rhonda turned that passion into a food blog,  her successful blogging led to a career in food writing, styling and photography.
rhonda's experinces traveling and living all over the world have influenced her images of food, people, places, events and objects. you can find her work in several online and printed publications.  rhonda is a graduate of the Rocky Mountain School of Photography and a member of the American Society of Media Photographers and the International Association of Culinary Professionals.
rhonda now resides in the majestic and beautiful city of great falls, montana with her husband, zealous lab and their little OCD setter. when she's not photographing food, she spends her time running a cooking demonstration school inside the best retail kitchen store in Montana.  For more information about the cooking classes she offers visit pizazzmt.com.