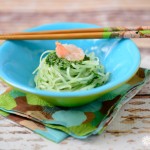 Life is full of lessons.  Some lessons are good and some are bad.  Sometimes the bad ends up being for the best because you make the best out of a bad situation.  Despite careful planning, things don't always work out as expected.  Actually it seems like the more carefully I plan the more likely my precision planning is a bit off.
There are times when I want to plan, to be exact and I don't have the knowledge or skill to do it properly and I just take a wild guess…err, I mean I loosely calculated guess, you know, try to at least get it in the ballpark.  This may sound like I'm talking about some life changing event but I'm actually talking about food, recipes, serving sizes…
Now that I'm running a café I have to plan very carefully my menu, I need to make sure it's coherent, that items marry well together from beginning to end and I have to watch my food costs.  For example last week I served macaroni and cheese made with super expensive cheeses, I off set the cost and the heaviness with a nice apple and walnut salad and then a chocolate cake with a chocolate walnut frosting.  I even used walnut in two elements, smart right!
Too bad I bought way too much mesculin salad mix.  I figured out how many cups I needed to serve 40 people, now I'm at the store and find out that it was being sold by the ounce…16 ounce packages.  This bulk package did not have a "serves…", or serving size, so I guessed.  The package didn't seem that big so I bought 4, serves 10 per package in my head.  I can tell you that one pound of lettuce is a lot and it's amazing how compressed salad greens are in a plastic package. Fortunately they are also cheap so it wasn't much of a waste.  Needless to say I'll be eating salad every day, twice a day.
When I made Pho, I actually did really well except I didn't think about the size of the bowls and how they would limit all the goodies that would fit into the bowl.  As a result I ended up with way too much cilantro, I would have had too many bean sprouts also but my little town here didn't have enough (I wiped out every grocery store in town) where I thought I'd be short I ended up just right.
This was one of those times when I planned carefully and it just didn't work out, lesson learned, I made myself notes and adjusted my recipe.  Since I'm one to make the best of a bad situation (bad may be a little dramatic for over shopping on cilantro) I made cilantro pesto.  Actually I had a little green onion, garlic, Serrano's and limes left over also.  The pesto almost made itself with the leftovers.